Share this page only with those who may need to approve your public profile, not our fans. The information displayed below is what fans will see when viewing your profile; the exact layout may differ.
Account
Susan Wright
Public Profile
Residential Real Estate - Crystal City, MO Location
Susan Wright
Wright Living Real Estate LLC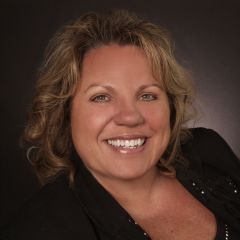 ---
---
Personal Message
As a Dave Ramsey fan and a graduate of Financial Peace University, I have spent the last 20 years incorporating his principles into my lifestyle and achieving the expected results. I regularly listen to Dave's podcasts and read his books. My goal as your Endorsed Local Professional is to share my experiences in home buying and selling and to make your process as smooth as possible. I have over 30 years of experience in the real estate industry and look forward to sharing my knowledge with you and helping you in your transaction. I have spent my entire life in the Jefferson County/St. Louis County agent and I know it inside an out. I am a master negotiator and will work hard to get you the best price on our purchase and/or sale. Please expect a call within about 5 minutes (or Less) from either myself or a member of my team. I also have area-specific agents who work on our team that may touch base as well. Additionally, you should expect an email and a text if we don't connect with you via phone. We are very proactive with our communication and I want to be certain that all your questions are answered. Please don't hesitate to call me anytime at 314-540-9222. I look forward to meeting you.
Ramsey Books Read
Financial Peace
Classes Graduated From
Financial Peace University
Live Events Attended
Attended 4 live events