Share this page only with those who may need to approve your public profile, not our fans. The information displayed below is what fans will see when viewing your profile; the exact layout may differ.
Account
Fasal Shariff
Public Profile
Tax Services - Plano, TX Location
Fasal Shariff
Shariff CPA Firm, P.C.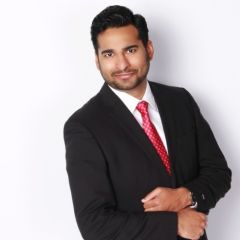 ---
---
Personal Message
Hi, I'm Fasal! I was born and raised in Dallas, Texas. I founded Shariff CPA Firm, P.C. in 2014 after working for Deloitte and Pricewaterhouse Coopers (the "Big 4") for several years. I enjoy outdoor activities such as hiking and swimming. I like to read, Instagram, watch a good series on Netflix, and maintain a healthy lifestyle by going to the gym and eating organic foods. I am also a huge Dallas Cowboys and Dallas Mavericks fan!